Specialized Logistics
Champion Tire and Wheel serves the NASCAR Sprint Cup, Xfinity and Camping World Truck Series races throughout the season.  We provide specialized services and transport of tires and wheels as well as equipment and supplies for teams competing in races across the country.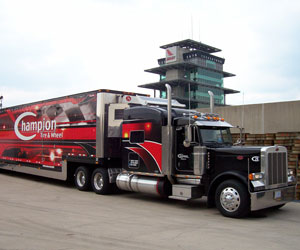 With fifty or so employees and over thirty semi-truck and trailer rigs, Champion has the equipment, staff and most importantly, the experience to get your race program to and from any race venue.
Top performing teams choose Champion Tire and Wheel.
Race Wheel Engineering
Our state-of-the art technology in mounting and balancing equipment gives your team the confidence to know your race effort is running on true and consistent wheels.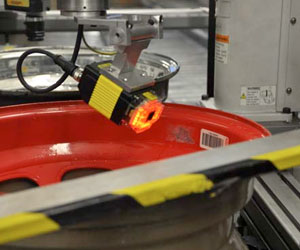 Wheels are rated for radial & lateral runout to insure all wheels are within team specified tolerances, and these ratings are checked throughout the season. 
Lug hole roundness and tolerances are checked each time a wheel returns to our facility. 
Lug certification data is even available for a team's review through our Champteams Connect web site.

At-Track Services
Moving NASCAR teams and their equipment to each race in the series is a big job, and dozens of NASCAR teams rely on Champion Tire & Wheel to get everything where it needs to be.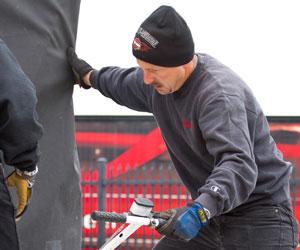 Champion can provide the muscle you need to get your at-track equipment setup and pit road logistics running smoothly.