Champteams.com - Leading the race to customer integration
Champion Tire & Wheel provides our customers with complete online access to their inventory, workorder status, and shop requests.  Our system will send you an email when your shop order is ready for pickup.  We'll even track and keep pictures of your race equipment that we transport.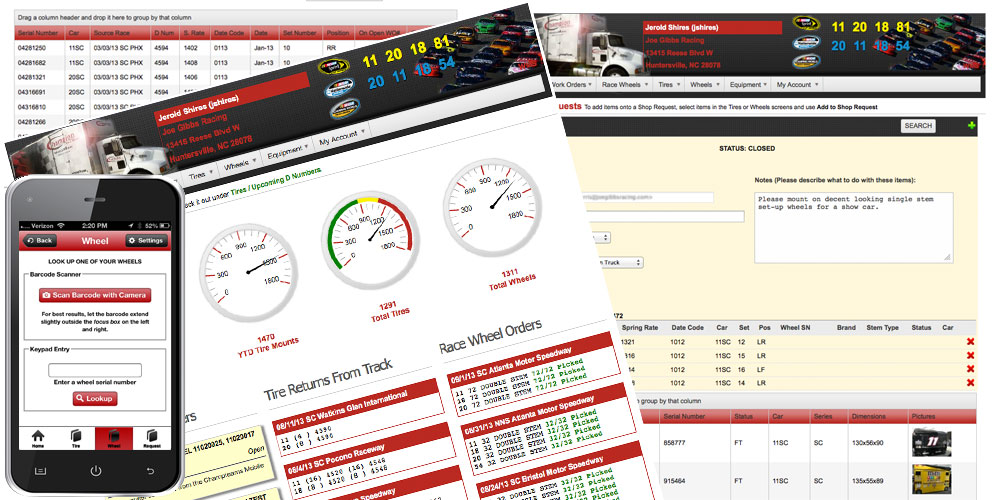 Champion Tire & Wheel is committed to technical advances that let our customers have full confidence in our race shop services.  Through interactive features like Shop Request submission and inventory management capabilities like tire and wheel lookup, we bring our customers immediate, live access to our shop operations.